Looking for the best tartar toothpaste removal and plaque removal toothpaste at home?
Get the best toothpaste plaque removal and tartar toothpaste removal. 50% dental plaque and tartar removal after 3 weeks of use. Elgydium anti-plaque is the best toothpaste to prevent plaque and tartar formation and help to remove tartar from the teeth.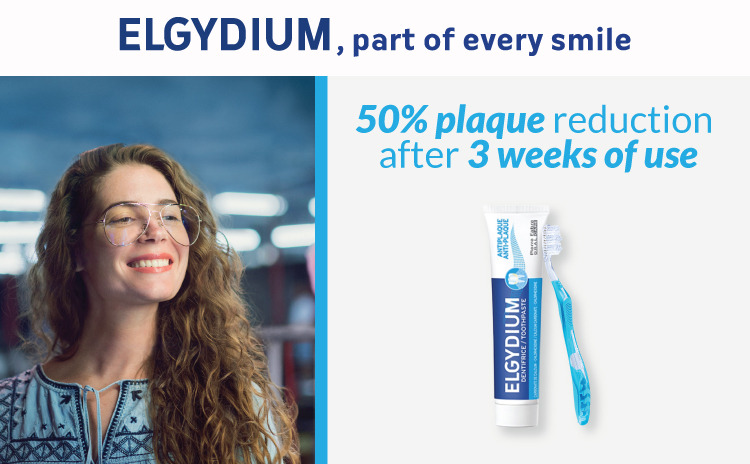 Elgydium anti-plaque program
50% plaque reduction after 3 weeks of use
Helps prevent plaque formation
Double action: sanitizing and remineralizing
Clinically proven: EFFECTIVENESS
Soft formula that does not alter enamel
Recommended by dentists
Teenagers – Adults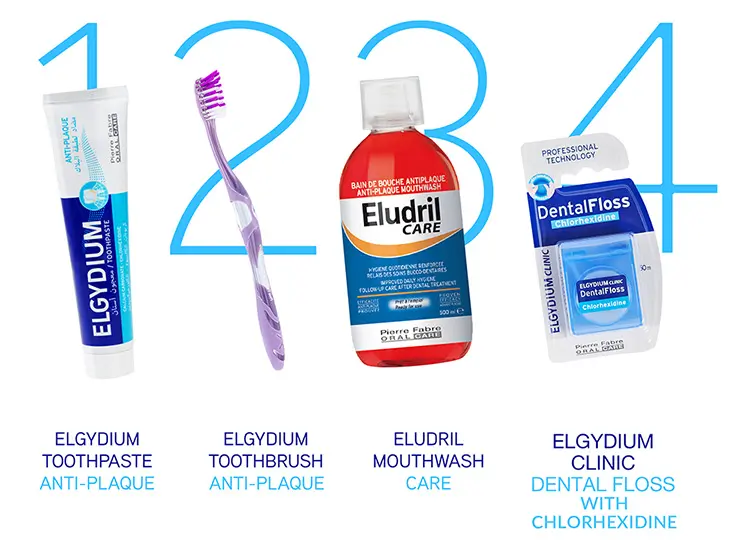 Fill the form below so you would receive the latest discount and offers
ELGYDIUM DENTAL PLAQUE/TARTAR PROGRAM
Dental plaque or dental tartar is oral health's enemy number one. Arm yourself against the bacteria that cause it by choosing the right weapons!

1. ELGYDIUM ANTI-PLAQUE TOOTHBRUSH
HIGH-PERFORMANCE TOOTHBRUSH
ELGYDIUM Anti-Plaque is a toothbrush with crossed bristles that are particularly effective against bacterial dental plaque. The bristles enable it to remove more dental plaque than a regular manual toothbrush.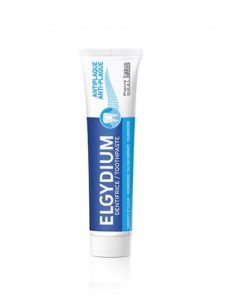 2. ELGYDIUM ANTI-PLAQUE TOOTHPASTE
ANTI-PLAQUE TOOTHPASTE
ELGYDIUM Anti-plaque/Tartar is a toothpaste with chlorhexidine and calcium carbonate, that effectively prevents the build-up of dental plaque every day. It also helps protect against tartar and gum irritation.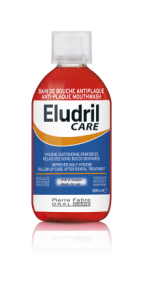 3. ELUDRIL CARE MOUTHWASH
ELUDRIL CARE is an anti-plaque mouthwash that contains two antiseptic substances, chlorhexidine and cetylpyridinium chloride. Used twice a day after brushing, ELUDRIL CARE helps to reduce the build-up of dental plaque and helps keep gums healthy, day after day.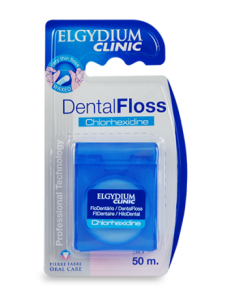 4. ELGYDIUM CLINIC DENTAL FLOSS WITH CHLORHEXIDINE
DENTAL FLOSS
WITH CHLORHEXIDINE
ELGYDIUM CLINIC Dental Floss with Chlorhexidine is a fine, waxed unflavoured dental floss impregnated with chlorhexidine.