Are you looking for the best ways to whiten teeth or the best home teeth whitening toothpaste?
Elgydium whitening toothpaste is the best teeth whitening toothpaste to use at home. Elgydium teeth whitening toothpaste helps eliminate external dental stains with a rapid and sustained efficacy observed by over 90% of users. Get whiter teeth Help reduce superficial stains within 2 weeks of use!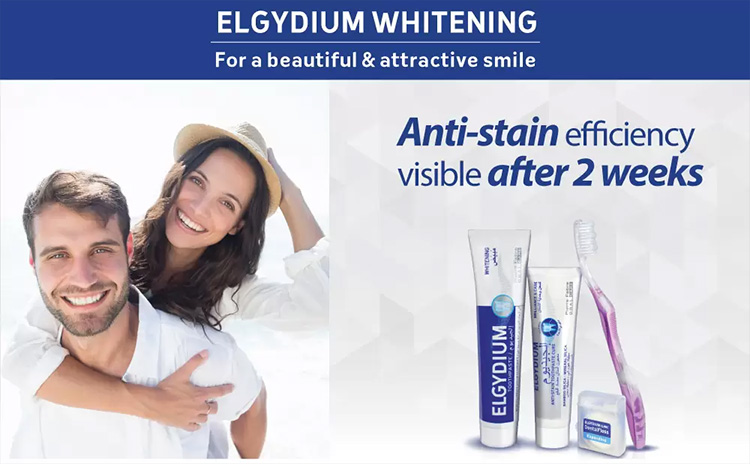 Are you looking for a tooth whitening program?
Helps eliminate external dental stains
Rapid and sustained efficacy was observed by over 90% of users*
Help reduce superficial stains within 2 weeks of use*
Mint flavor leaving a fresh sensation
Prolongs the whitening effects obtained after a professional scale or bleach
Recommended by dentists
Teenagers – Adults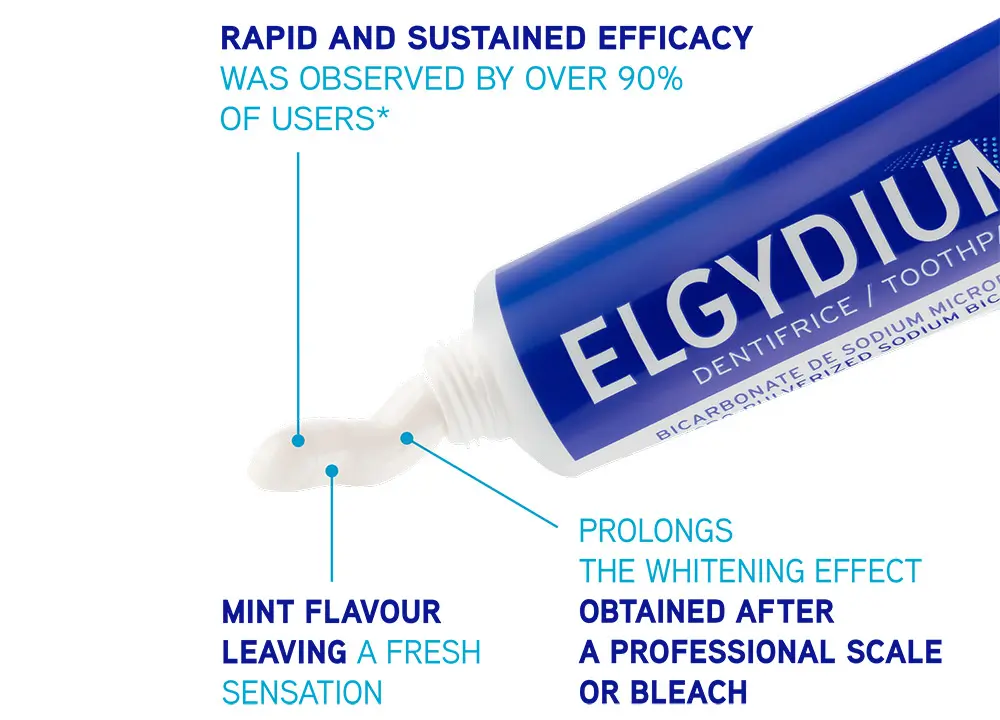 Fill the form below so you would receive the latest discount and offers
ELGYDIUM TEETH WHITENING PROGRAM
With the right tools, it is easy to keep teeth white: a toothbrush and toothpaste designed to remove surface discoloration, a whitening agent, and the help of your dentist.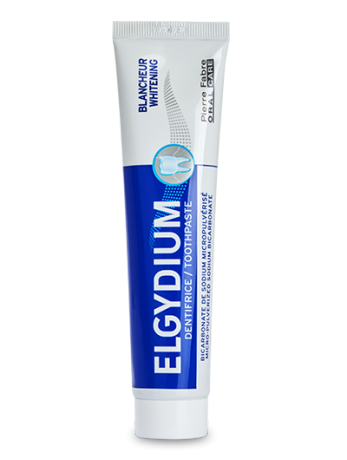 1. ELGYDIUM TEETH WHITENING TOOTHPASTE
MICRO-PULVERIZED BICARBONATE
TOOTHPASTE
The micro-pulverized bicarbonate in ELGYDIUM Whitening daily toothpaste helps to remove discolouration from the surface of teeth when used three times a day.

2. ELGYDIUM TEETH WHITENING TOOTHBRUSH
The ELGYDIUM Whitening toothbrush has ultra-polishing microball bristles. It works along with daily toothpaste to tackle surface discoloration.

3. ELGYDIUM BRILLIANCE & CARE TOOTHPASTE
WHITENING CARE,
TWICE A WEEK
ELGYDIUM Brilliance & Care paste contains mineral silica and bamboo extract to tackle stubborn stains and is used twice a week instead of the usual daily toothpaste.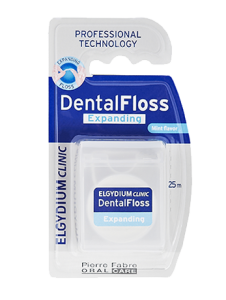 4. ELGYDIUM CLINIC DENTAL FLOSS WHITE EXPANDING

EXPANDING DENTAL FLOSS
ELGYDIUM CLINIC Dental Floss White Expanding is an expanding dental floss (with a mechanical action) made up of 276 filaments. Fine with a mint flavour. Regular flossing helps to prevent tooth decay and dental plaque.