Are you looking for the best sensitive teeth toothpaste?
Looking for a teeth/tooth sensitivity treatment? What is the best teeth sensitivity toothpaste? We offer you Elgydium sensitive toothpaste for the treatment of sensitive teeth. Elgydium sensitive program helps relieve tooth sensitivity after two weeks of using it!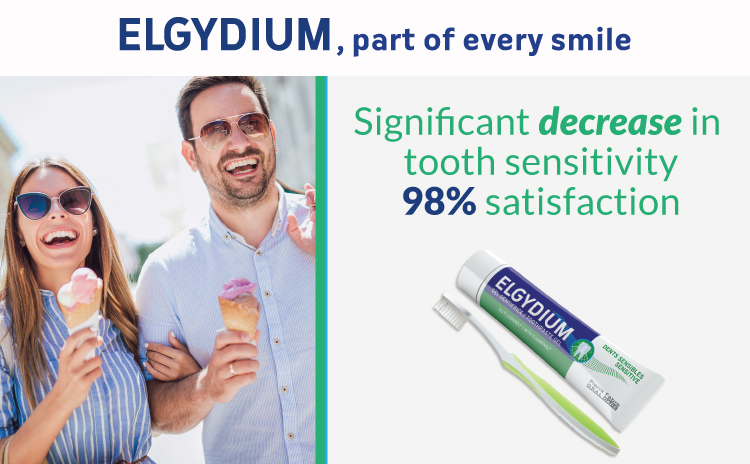 Elgydium tooth sensitivity program
Helps reduce tooth sensitivity as of 2 weeks
Pleasant mint freshness sensation
Fluorinol increases resistance to acid attacks
Helps remineralize strengthen and protect the teeth
Recommended by dentists
Teenagers – Adults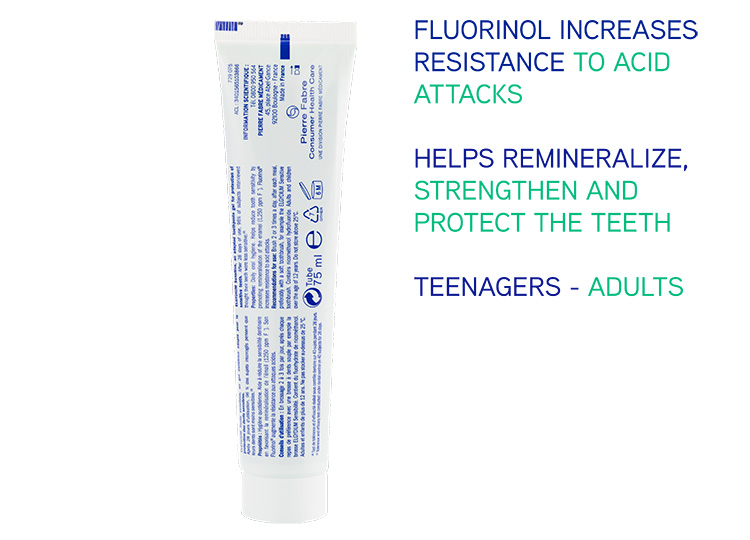 Fill the form below so you would receive the latest discount and offers
Elgydium Sensitive Program
When you have sensitive teeth, it is essential to adopt a gentle oral hygiene routine that protects the enamel from mechanical wear, as well as from the acids produced by dental plaque.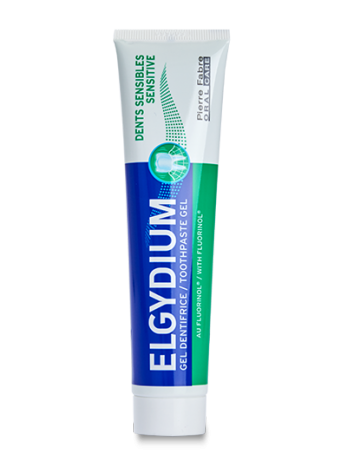 1. ELGYDIUM SENSITIVE TOOTHPASTE
GENTLE TOOTHPASTE FOR PROTECTING ENAMEL
ELGYDIUM Sensitive is a smooth, low-abrasion toothpaste that protects the surface of sensitive teeth. Used regularly, it helps to reduce dentine sensitivity by stimulating remineralisation of the enamel.

2. ELGYDIUM SENSITIVE TOOTHBRUSH
ULTRA-SOFT 

TOOTHBRUSH

The ELGYDIUM Sensitive toothbrush cleans sensitive teeth and exposed tooth necks thoroughly yet gently. Its smooth bristles have tips tapered with a diamond disc, for non-aggressive brushing that is gentle on the enamel.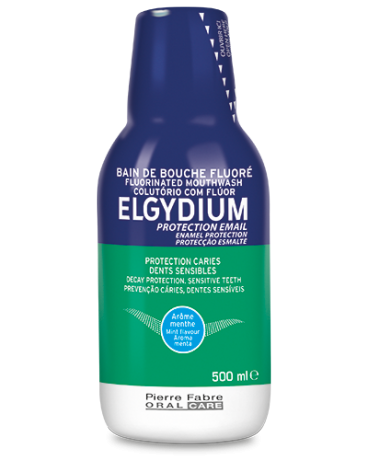 3. ELGYDIUM ENAMEL PROTECTION MOUTHWASH
FLUORIDE MOUTHWASH
ELGYDIUM Enamel Protection is a fluoride mouthwash that helps to strengthen tooth enamel. It is recommended as a complement to toothpaste, for oral hygiene in areas that are hard to reach when brushing (interdental spaces, necks of the teeth and under braces).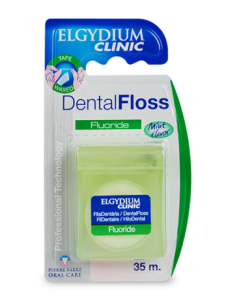 4. ELGYDIUM CLINIC DENTAL FLOSS WITH FLUORIDE
DENTAL FLOSS WITH FLUORIDE
ELGYDIUM CLINIC DENTAL FLOSS with Fluoride is a fluoridated, mint-flavoured dental tape. Regular flossing helps to prevent tooth decay and dental plaque. Interdental hygiene is particularly important for people with exposed tooth necks.